Beer Makes Glasgow 2019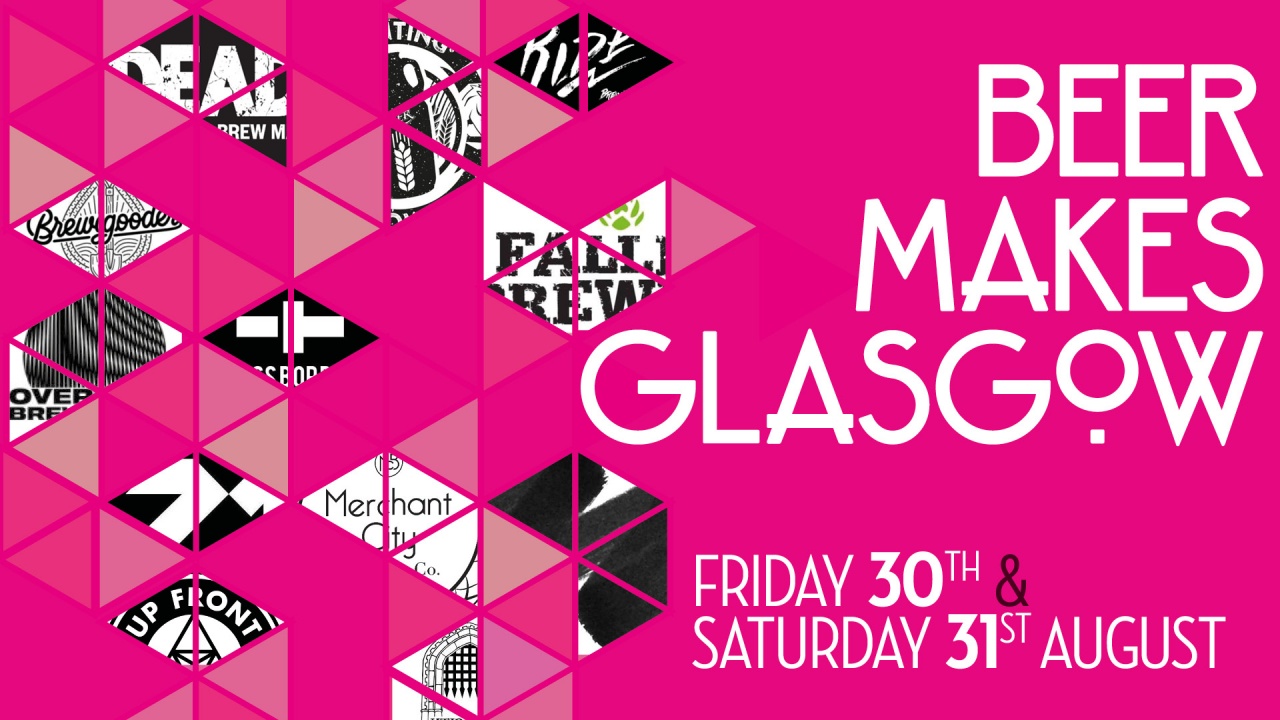 Glasgow's charitable beer festival returns for 2019
No hidden fees.
Thank you Beer Makes Glasgow!
Half the net booking fees for this event will be donated to Social Bite
RC SC045232
Beer Makes Glasgow 2019
5:30pm ‐ 11:30pm
(various times per date)
Drygate Brewing Co
85 Drygate, Glasgow, G4 0UT

Event by Beer Makes Glasgow
Information
Beer Makes Glasgow returns for 2019, gathering the finest breweries under the Seven Peaks of Drygate for our charitable beer festival, donating all proceeds direct to Drumchapel Food Bank.
13+ Breweries
40+ Beers
Food from the Drygate Beer Hall kitchen
Music
Entertainment
CHARITY!
Gallery

Map
Drygate Brewing Co, 85 Drygate, Glasgow, G4 0UT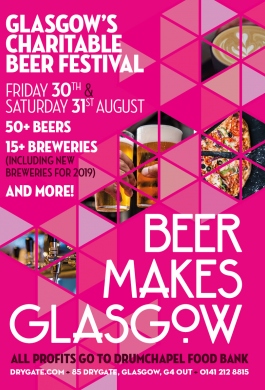 Beer Makes Glasgow 2019
Date
30th Aug 2019
Time
17:30
Tickets
£7.21
Drygate Brewing Co, Glasgow
Friday 30th August 2019