Burning Bird by John Donnelly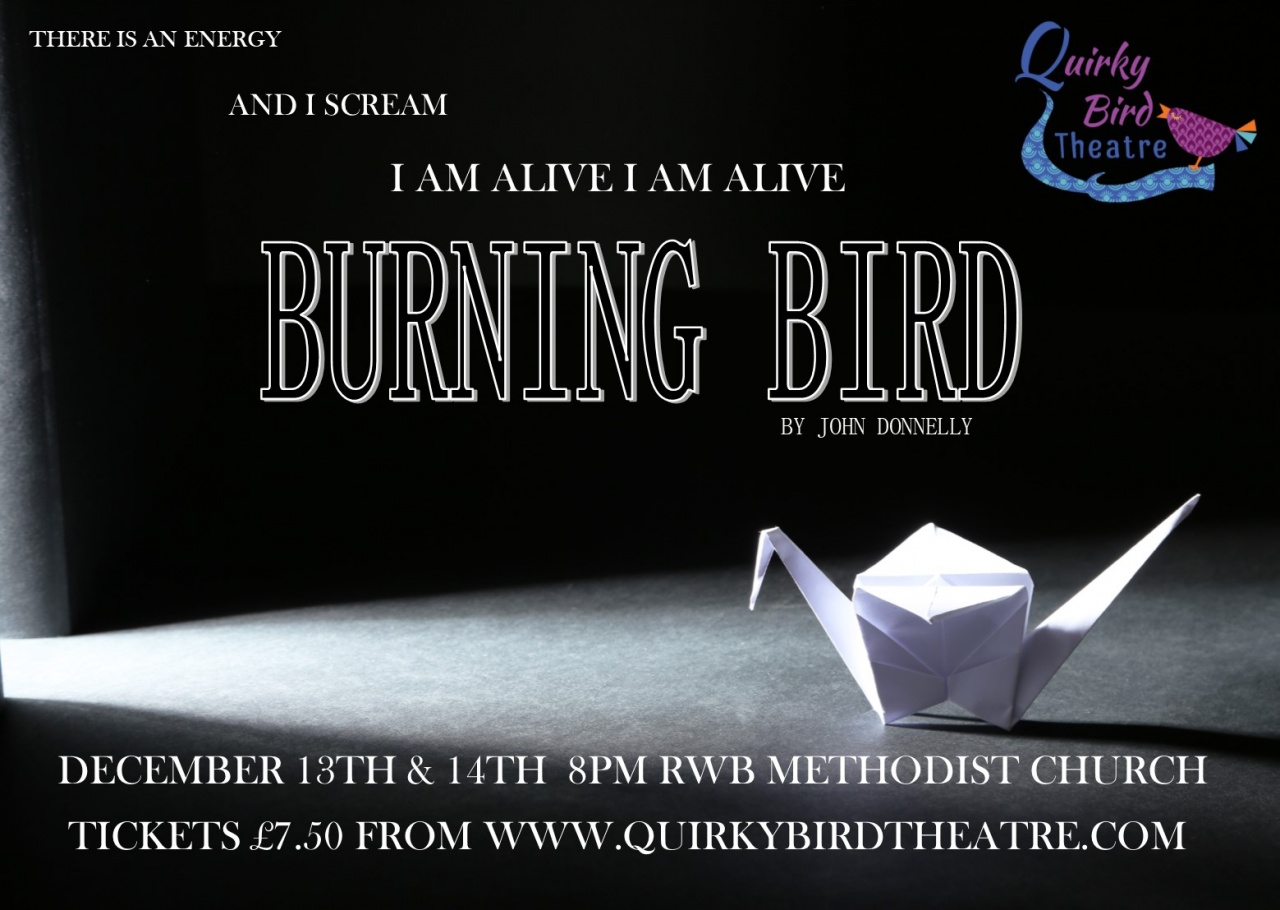 It's the height of summer and Daisy's fifteenth birthday. Trouble if brewing - someone's been shot. There's a curfew in place, school is suspended by Daisy has an important delivery to make. When Morell offers her a ride in this uncles…
Burning Bird by John Donnelly
Royal Wootton Bassett Methodist Church
Rope Yard, Royal Wootton Bassett, Swindon, SN4 7BS

Event by Quirky Bird Theatre
https://ctzn.tk/BurningBird
Information
It's the height of summer and Daisy's fifteenth birthday. Trouble if brewing - someone's been shot. There's a curfew in place, school is suspended by Daisy has an important delivery to make. When Morell offers her a ride in this uncles car, she sets off down a road from which there might be no turning back.
With the backdrop of the London riots Burning Bird questions the decisions we make when authority goes missing. Ideal for young people aged 11+ and performed by Quirky Bird Theatre's talented Young Company.
This is an exciting and stylistic performance which features intermittent strong language.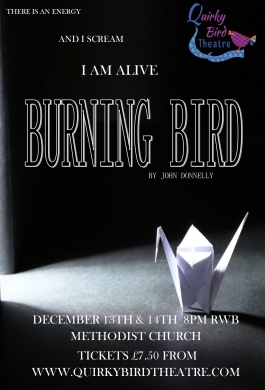 Burning Bird by John Don...
Date
14th Dec 2019
Time
20:00
Tickets
£8.27
Royal Wootton Bassett Methodist Church, Swindon
Saturday 14th December 2019